Naturally relieve stress anytime, anywhere.
Bored? Anxious? Underwhelmed? Overwhelmed?
Pull the beads one by one in between your fingers.
Notice how simply holding them has a satisfying & calming effect.
Try fidgeting and squeezing the beads to help relieve stress and relax the body.
Fidgeting can help improve focus for kids with adhd, which can be
especially useful when learning, listening, thinking, reading and writing.
This is the swirl and it's one of the more satisfying and convenient fidgets.
Try it next time you're bored or pondering your next idea.
(more practical with wooden styles)
You don't have to be a brain surgeon to care about your hand health.
Training your fine motor skills has never been easier for anyone in the family
Some of the exercises are challenging so here is an easier one called the Hot Potato.
These movements can be the perfect challenge for musicians, athletes, artists, gamers,
people who work with their hands, or anyone who want's to improve their dexterity.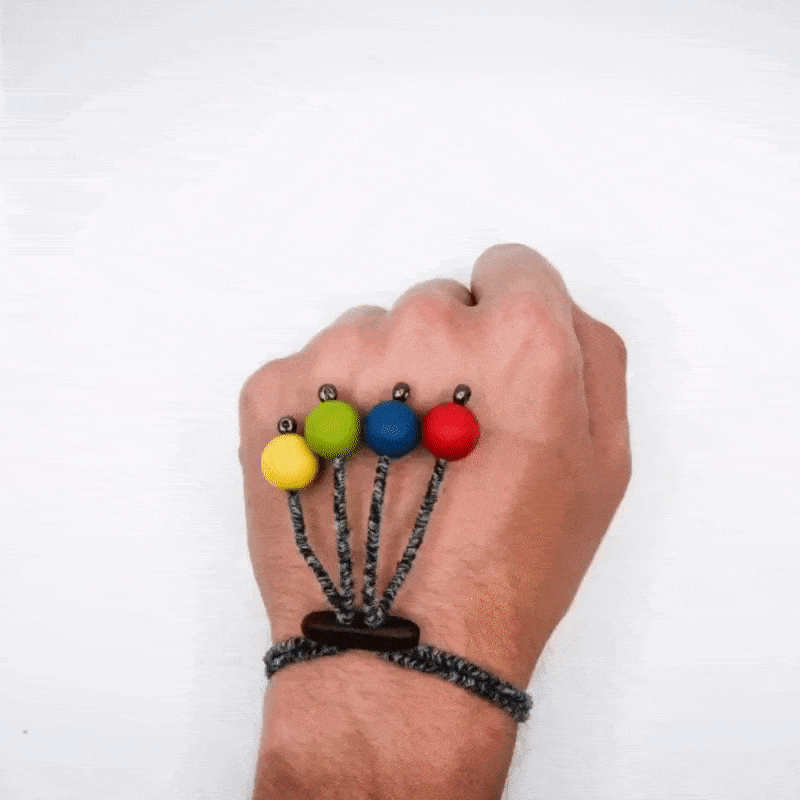 "As someone who struggles
with anxiety and panic attacks,
this bracelet is awesome"
- Laura
"It's a good looking bracelet that I wear for the aesthetic, yet it keeps me calm when things get tough. Love it."
-jake